We have been home for two weeks now, and are still enjoying happy memories of our family time together while we stayed in your very comfortable and cozy St Ann's Cottage in Torquay.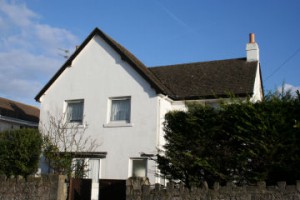 You have it furnished and arranged very comfortably, and after a couple of days, going up and down stairs, my leg muscles were strengthened, and I came home in better shape than I left. J The children were most comfortable there, too, finding places to enjoy their play together. I loved the wardrobe in the twin bedroom, with the open drawers and mirror there. It was very handy for me, because I'm short, and could hardly see myself in the bathroom mirror over the sink. But that mirror was perfect for our tall son-in-law. J So you have things arranged for tall and short alike. I like all of the windows in the cottage; keeps things cheerful and light, and the dining room table was great, too. And we were most comfortable temperature-wise. Our daughter had great fun baking up a storm in your handy kitchen, and we had fun relaxing in the living room.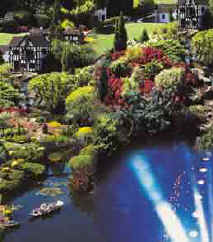 And how handy to the St.Maraychurch/Babbacombe area!! Wonderful location!! I loved the little shops so handy, and with such variety and cheerful shop keepers. And as you advertised, handy to the Model Village which we enjoyed during the day and night, and to the bus stop. And Geoff was very helpful. And how handy to the beach as well, which we enjoyed! I highly recommend St. Ann's for a family of 6! And if we get the chance, we would be happy to return for another stay.
The children would have liked to have played in your back 'secret garden' more, but the weather wasn't warm enough for that, until the day we left.
I just wanted to give you some 'feed-back' because, though we'd like to give it on the web-site, we aren't interested in 'logging in'. So, if you want to transfer to the web-sight, what I have written here, you are most welcome to do so.
Thank you again for your part in making our Devon visit a very happy one to remember!
Sincerely,
Margaret and Jim from BC Canada