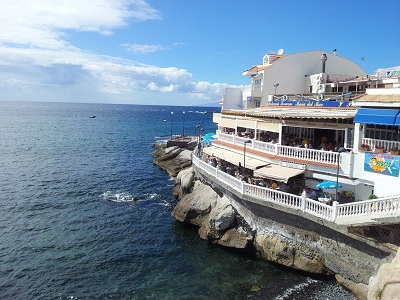 Why the need for this page? There has been a considerable amount of confusion in recent months between the 2 companies Holidays4u.org and Holidays4U (UK) Limited. It is important to put the record straight as only one of these has gone bust!

In 2011 the company Holidays4U (UK) Limited went bust. This was a Brighton based company which had specialised in low budget holidays to Turkey. This company has no affiliation with Holidays4U.org, which is a Twickenham based company specialising in holidays to the Canaries and elsewhere. Holidays4U.org is a small company which offers a personalised service, catering for the individual needs of clients. This can be, and typically is, anything from a luxury villa break to a studio apartment, but Holidays4U.org does bring something unique to a thriving marketplace: Most of the accommodation offered is privately owned, and the photos shown on the website, are of the actual accommodation offered, not stock photographs.

Thus the customer can be sure that there won't be the unpleasant surprise of average accommodation allocated on arrival, but rather the reassurance that you will arrive to pre-chosen uniquely decorated accommodation, and that Holidays4U.org will also supply local contact numbers for polite English speaking staff to aid in any emergency.

Holidays4U.org is all about care for the client and is attentive in assisting clients all the way through the holiday booking process from the point of enquiry through to the final day of the holiday.

Holidays4U.org offers accommodation and transfers only, and deliberately chooses not to offer flights, as clients can book these more cheaply direct with the airlines.

Customers are urged to confirm their holiday accommodation booking personally with Holidays4U.org, prior to purchasing flights. Though availability can be checked online, when it comes to the point of booking, Holidays4U.org's personal service ethic means that there is a need to communicate with the holiday venue owner direct to be 100% sure that the accommodation is available. Therefore Holidays4U.org doesn't offer an online booking service, but is happy to confirm all details and take payment over the phone. Many clients report that they are happier to speak with someone on the phone before confirming a reservation, as it provides a good level of personal service. Once this has occurred, and an email confirmation has been received, the client can then go ahead and book fights secure in the knowledge that their reservation has been confirmed with the owner.