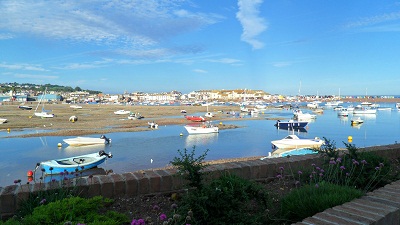 St Anns

We stayed in St Anns Cottage in Torquay recently and can highly recommend it. It is a detached three bedroom cottage with a landscaped garden area. The location is great as it is a short walk to the beach and all the shops etc. The cottage was clean and the caretakers were very welcoming (they even brought a treat for our dog).

In the area we visited Babbacombe Model Village, which our daughter loved. It is only a 2-3 minute walk from the cottage. We also loved walking out to Babbacombe Downs. The sea view is breath-taking from the top of the cliffs. One afternoon we stopped in Angels who do an amazing cream tea. Then we went back the next day for lunch. Obviously a very popular place with the locals, as it was very busy, but service was prompt even so.

On our last night, we ordered a large people carrier to take us to Shaldon for an evening meal. We chose the London Inn, as they accept dogs (we had tried to book the Cary Arms who offer a cordon bleu menu, but they were fully booked). We had never been to the London Inn before, so didn't really know what to expect. But we like fish and the dishes which the waiter told us about when we phoned sounded very good. When we arrived, the pub didn't look amazing from the outside, but it just goes to show you shouldn't "judge a book by it's cover". When the food arrived we were amazed. My mother had lamb shank which she said delicious. My daughter had the mussels, which I can honestly say are the best I have ever tasted anywhere, as she let me have a bit. My father and I had plaice, which was also very tasty. For pudding we all chose treacle sponge, as we love it, and we were not disappointed. And all this for a fraction of the money we would have spent at the Cary Arms. Infact, my father was so impressed that he stopped there again the next morning for a coffee on the way back home.

The photo above is of Shaldon, walking along the shore line.